THE BAIE RESTAURANT & THE LÉZARD BAR
Indulge your taste bud with our exquisite local and international flavors!
BREAKFAST
Enjoy a buffet style breakfast from 7 A.M to 10 A.M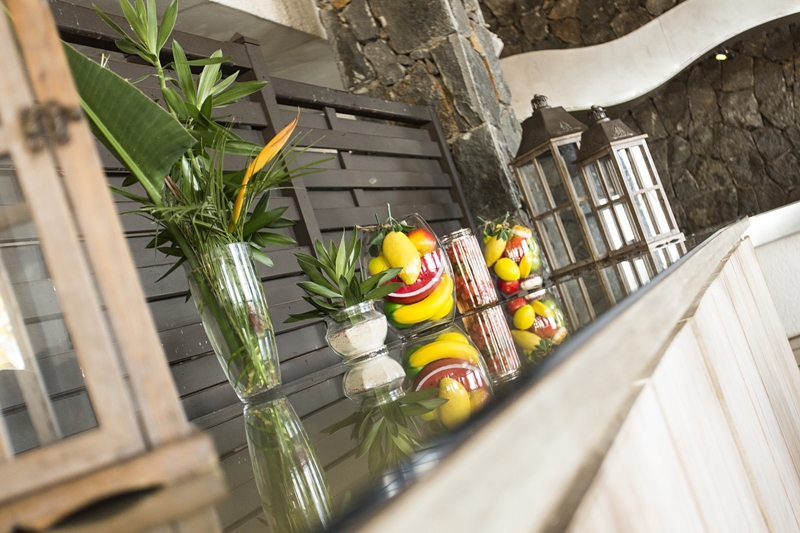 Type of Cuisine: Continental
Seating Capacity: 110
Jump start your day and delight your senses with our freshly made breakfast. Enjoy a harmonious ocean view while sipping your tea or coffee that the resort has to offer.
LUNCH
À la carte lunch served from 12 P.M to 2H30 P.M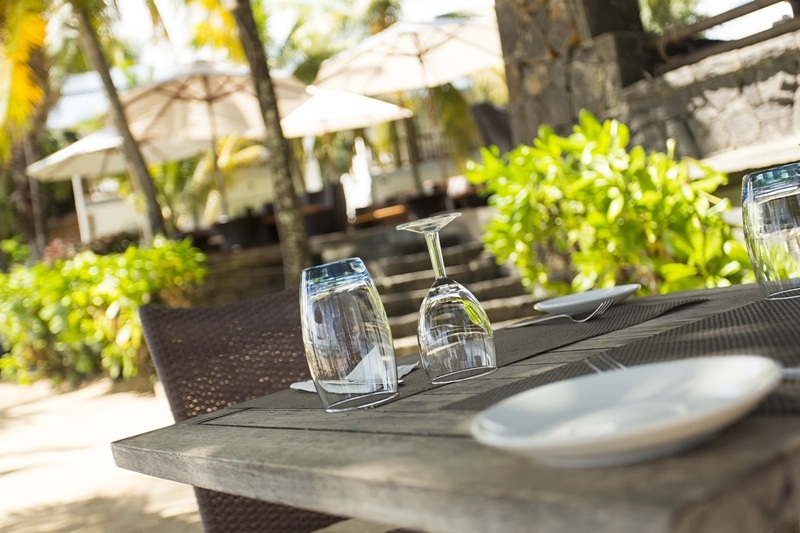 Type of Cuisine: Local and International
Seating Capacity: 110
Experience our à la carte lunch at La Baie Restaurant and relax in style with clear views along the turquoise lagoon. Whether you plump for a light refreshment or any delicious meals, our Chef will make sure to tickle your taste buds with our local cuisine.
AFTERNOON TREAT
Served from 4 P.M to 5 P.M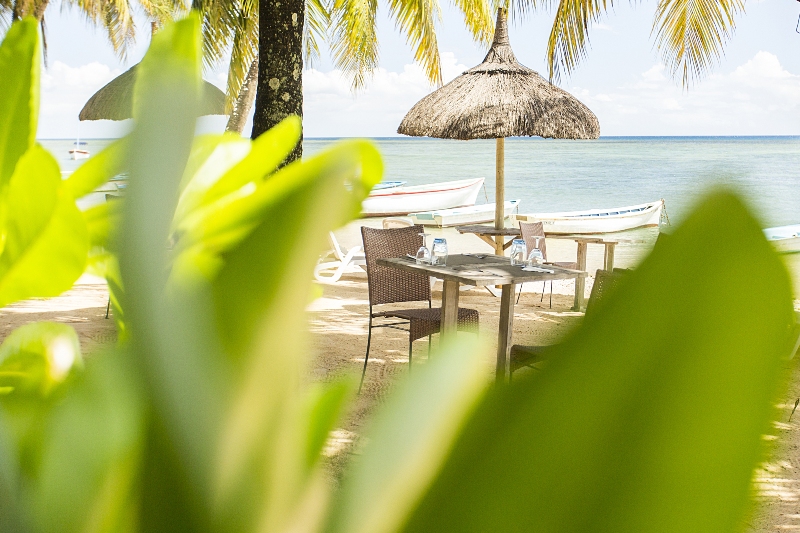 Soak up the afternoon atmosphere while relishing mouth-watering pancakes, tea and coffee around the swimming pool at a supplement.
DINNER
Buffet style or table d'hote served from 7 P.M to 10 P.M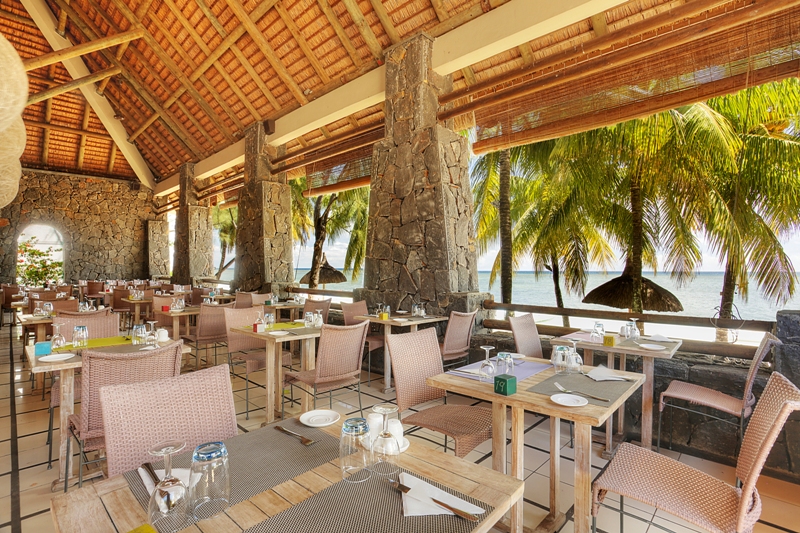 Type of Cuisine: Local and International
Seating Capacity: 110
Escape the day and indulge yourself at dinner with our special themed buffet or table d'hote and enjoy a mauritian architecture with thatch roof and stone walls.
Our Chef proposes a wide range of simple dishes lovingly made from local products. Just to name a few: smoked marlin salad, grilled Dorado fillet, seafood "vindaye," mango pickle and tomato chutney. Appease the end of the day with a delicious coconut!
LE LÉZARD BAR
Open from 8 A.M to 11 P.M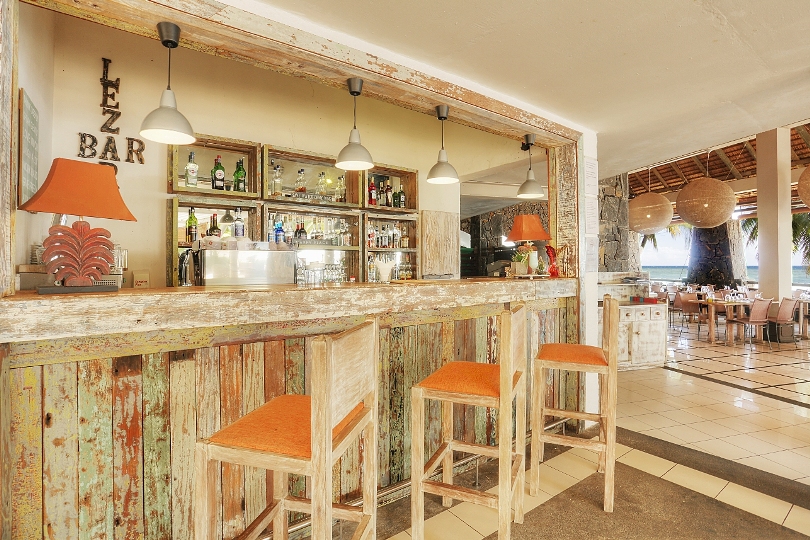 Enjoy thirst-quenching drinks and relax in style in the cozy bar.  Make sure to taste our famous and delicious exotic cocktail 'Zoli Mamzel' while watching the beautiful sunset. Enjoy a Happy Hour on  Fridays, from 5 P.M to 7 P.M. The bar is the perfect spot for a pre-dinner cocktail.